E SQUARED'S LINE OF XTRM Ply® PROVIDES THE WIDEST RANGE OF GEOMEMBRANE PRODUCTS                 
The combination of various polymers, fabrics and widths provides you with nearly endless options for your project. 
E Squared has over 50 years of experience matching polymers to various applications. Product applications may include surface impoundment liners for coal ash, reservoir, canal and tunnel lining, oil and gas fresh and waste water containment and collection, floating covers, waste water baffle curtains, below grade waterproofing and root barrier membranes for green roofs.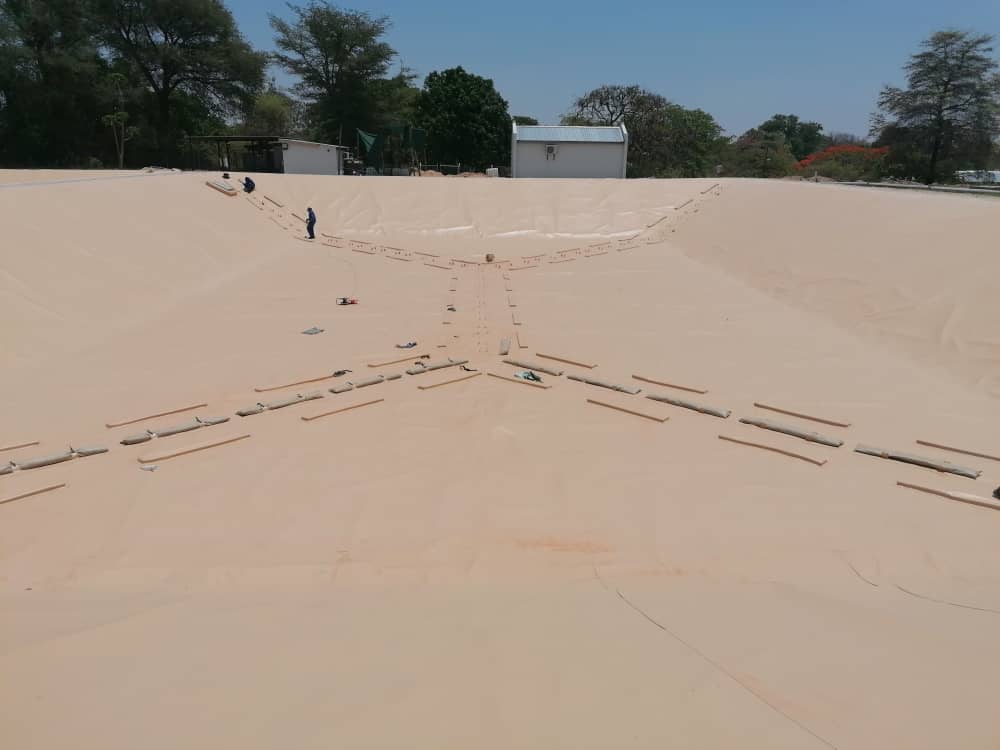 THE IDEAL SOLUTION FOR YOUR GEOMEMBRANE APPLICATION
Exceptional performance for water containment or chemical containment.  E Squared offers a wide range of polymers which gives a unique perspective to provide a variety of solutions from PVC, EIA, LLDPE, TPU, and TPO. When choosing the correct geomembrane liner, you always need to consider puncture strength and abrasion resistance, flexibility, toughness, and a range of other properties. The prefabrication of XTRM Ply® reinforced geomembranes is very flexible allowing for improved liner integrity and significantly reduces the number of field seams.
E Squared's XTRM Ply® Geomembranes are durable and engineered for the toughest applications in environments that require high-strength membranes. XTRM Ply® is the highest-strength and most chemically resistant geomembrane on the market; developed to contain and protect against acids, oils, methane, and alkalis.
Canals 
Ditch Lining
Landfill Closures
Oil Drilling Reserve Pits 
Geofoam Wrap
Irrigation Ponds
Soil Remediation
Waste Water Lagoons 
Mining
Long Term Tarps
Stock Pile Covers
Food Processing
Fish Hatcheries
Decorative Water Features
NSF Reservoir Liners
NSF Floating Covers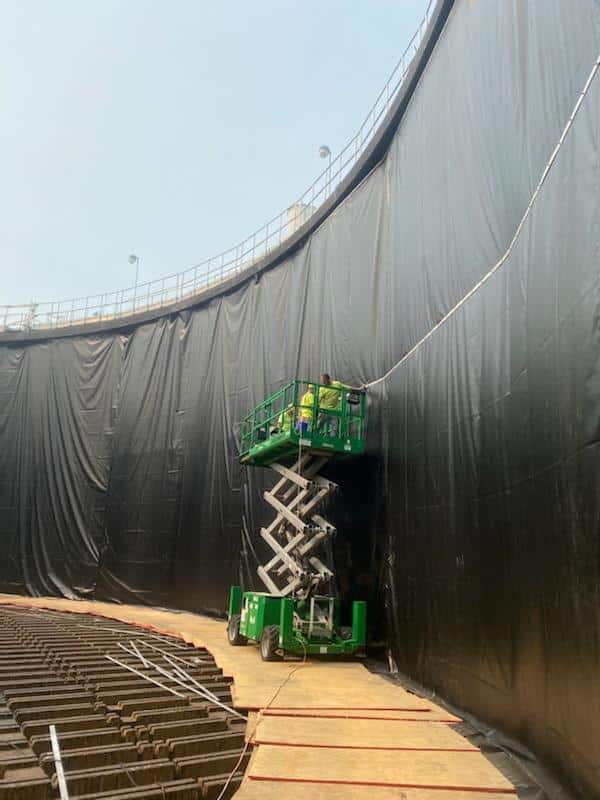 Proud Member of the following associations:
E Squared Geomembrane products are available as membranes (1 ply), polymer and geotextiles (2 ply) or reinforced substrates (3 ply).  This allows you the versatility of using the same polymer chemistry with either product design option.  Whether you require a knit or woven fabric constructed with polyester, nylon or fiberglass fiber, E Squared can provide you with the right product at the highest quality. All at 10' (3.05 m) factory width.
E Squared products are engineered to have extreme tear and tensile resistance while performing in sub-zero temperatures, extreme heat and UV exposure. This performance capability is there whether you are containing water, carbon-based or hazardous waste and in protective applications like EPS geofoam protection.